This Post May Contain Affiliate Links. Please Read Our Disclosure Policy here
Welcome, friends! Today's the day all of our blog book tours and lovely GIVEAWAY GIFT BUNDLES are LIVE! You'll find links to the six tour participants and giveaways below.
If you are new to The Inspired Room, welcome! You can read more about my book in this post right here on The Inspired Room blog plus, I'm sharing more about the book (in live video) on my Instagram stories today, so come chat with me! And you can subscribe to my newsletters to get my weekly decor tips and more!
Head on the tours and enter each of the giveaways with the links below!
Thursday, April 28th
Grace in My Space (Lovely Book Bundle Giveaway)
Rooms for Rent (Lovely Gathering Bundle Giveaway!)
Southern Hospitality (Lovely Evening Bundle Giveaway!)
Tuesday, April 26th
Robyn's French Nest (Lovely Morning Routine Bundle Giveaway!)
Shiplap and Shells (Lovely Gardening Bundle Giveaway!)
She Gave it a Go (Lovely Book Bundle Giveaway!)
All of the ladies on the tour have such lovely homes, hearts and ideas, AND each one is hosting a wonderful giveaway, too!
It's super easy to go on the tour and enter giveaways. Click on each link above, enjoy their post, leave them a comment and confirm your entry in the form provided. Done! Then you can move on to the next blog stop! There are six stops and a unique giveaway at each that you can enter.

Read about my new book and grab extra giveaway entries in the comments of my post HERE!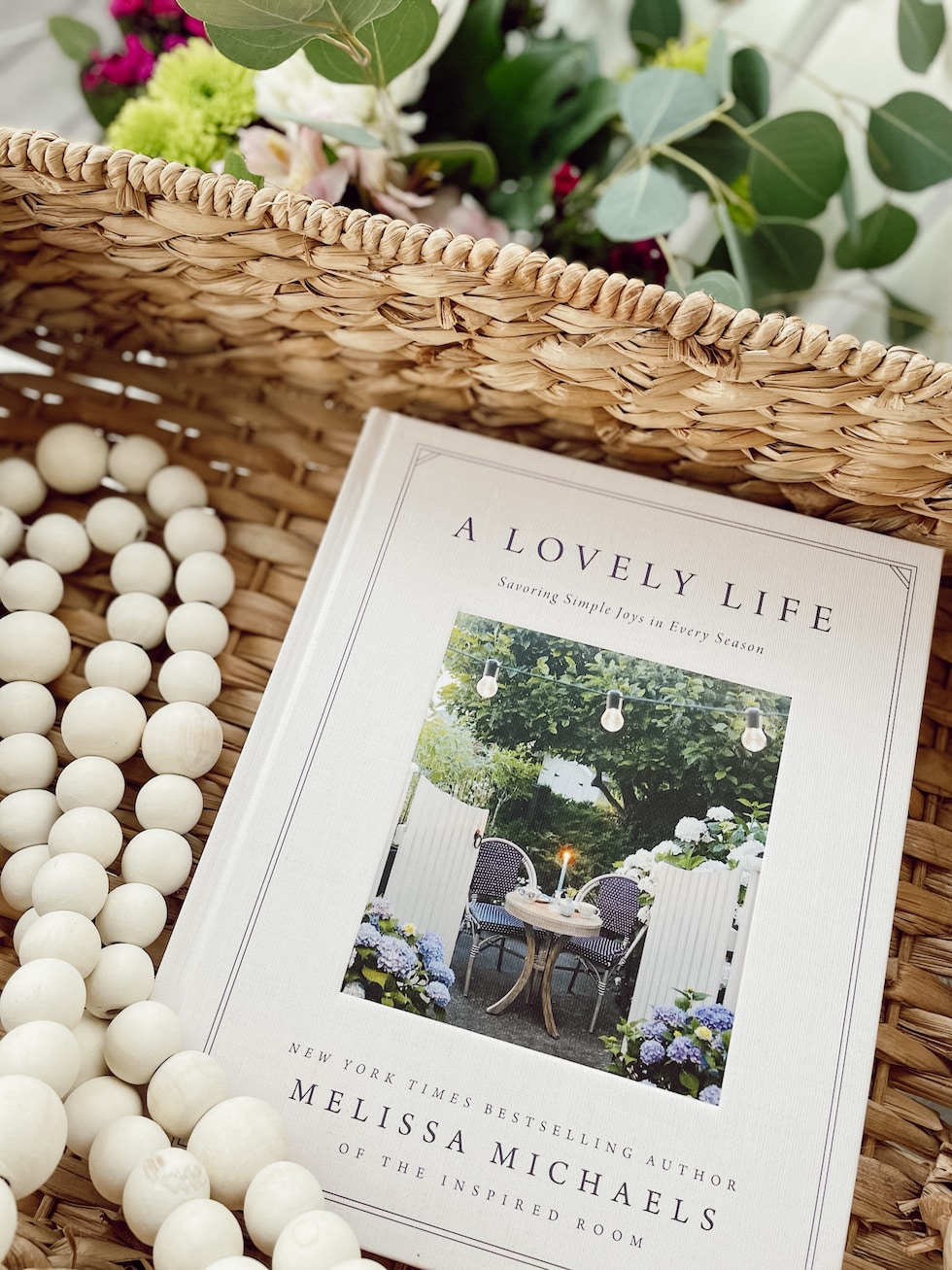 Pre-Order A Lovely Life by May 5 and Get the Pre-Order Gifts!
You can pre-order my new book A Lovely Life today through May 5 (you aren't charged until it ships and the price can go down but you'll get the best deal with Amazon's pre-order price guarantee!) and then grab the FREE downloadable gifts here (a Lovely Life Seasonal Planner and botanical art prints) once you've pre-ordered and the freebies will be sent to your email right away!
Once you've pre-ordered, click here to get your free Lovely Life Seasonal Planner and botanical art prints)!
So grateful for your support and for being excited with me for this new book to be released!
---