This Post May Contain Affiliate Links. Please Read Our Disclosure Policy here
One of the first things we've almost always done when we move into a new-to-us home is to switch out wall or ceiling light fixtures. One by one, it is a fairly simple way to upgrade the look or to add your own personality and set a fresh style for a home.
You might have noticed that we put a new ceiling lantern in our entry (above). And if you were following along with our bedroom refresh in January, you might even recognize the new fixture! It is the navy lantern I ordered for our bedroom!
When it arrived I fell in love with it. It's so beautiful. The navy is very soft and subtle and the touch of brass is lovely. I couldn't help but think about how adorable it would be in our entry.
Below is the light that was in our entry before.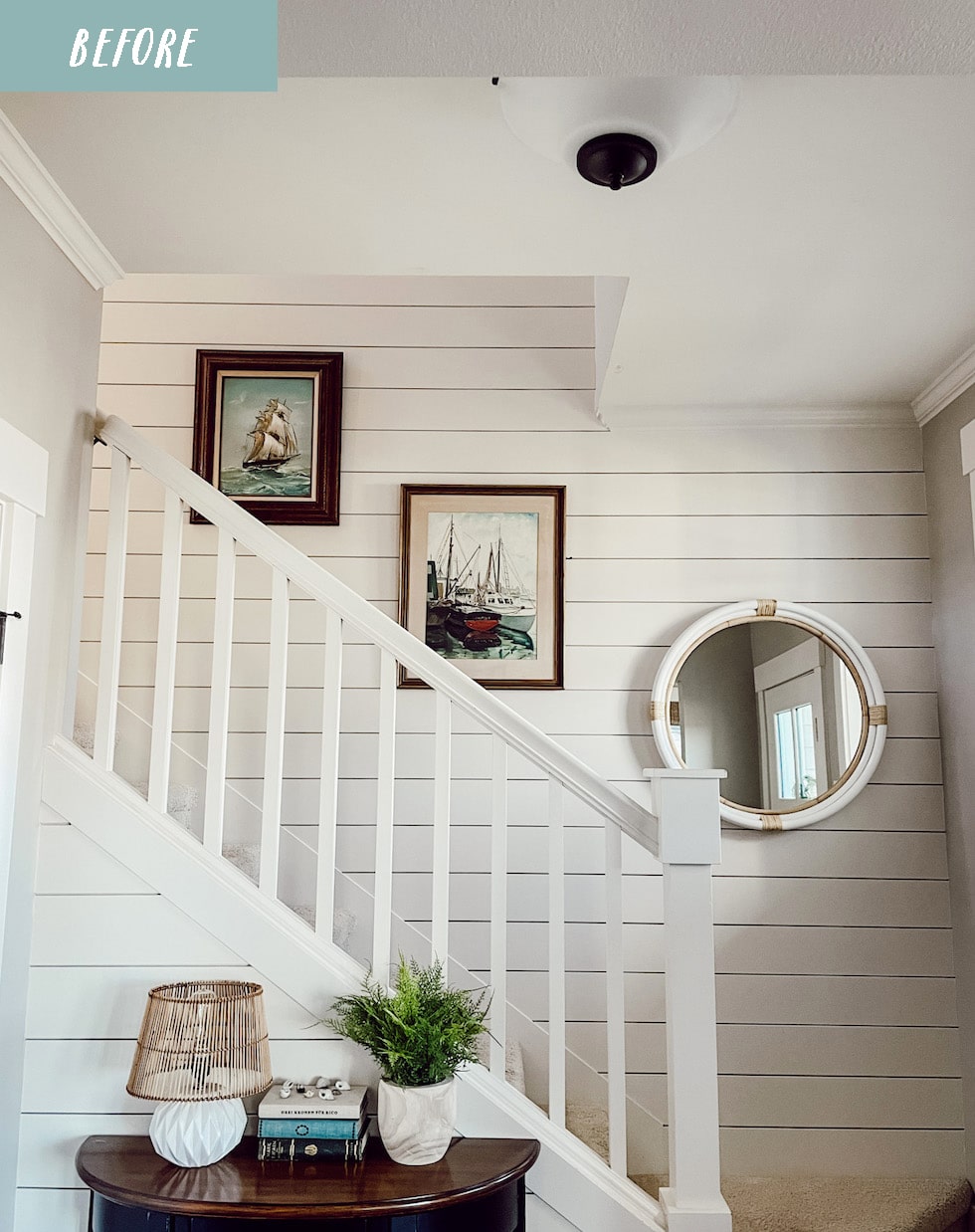 Not a bad light at all! But a fun opportunity to add some character.
It never hurts to try a light fixture (or anything for your home!) in a different place than you might have originally planned, just to see! Of course, I knew this light would have been wonderful in our bedroom, too, but once we hung it here (temporarily at first) in the entry it just felt like it was meant to be.
The ceiling in this little entry is high enough so the light fixture doesn't feel too large even though it hangs down and it is definitely not in the way (even if you are tall!), but the scale is substantial enough in this space that it makes a statement right at the front door. I have always loved the coastal feel of lanterns, so I love that this one sets the mood for our home.
Only thing is that I need to find a new fixture for our bedroom! Ha! But that's ok. I'm thrilled we found the perfect lantern for our entry.
Sources:
Ceiling Lantern (multiple color options)
More entry details and sources HERE in my last post