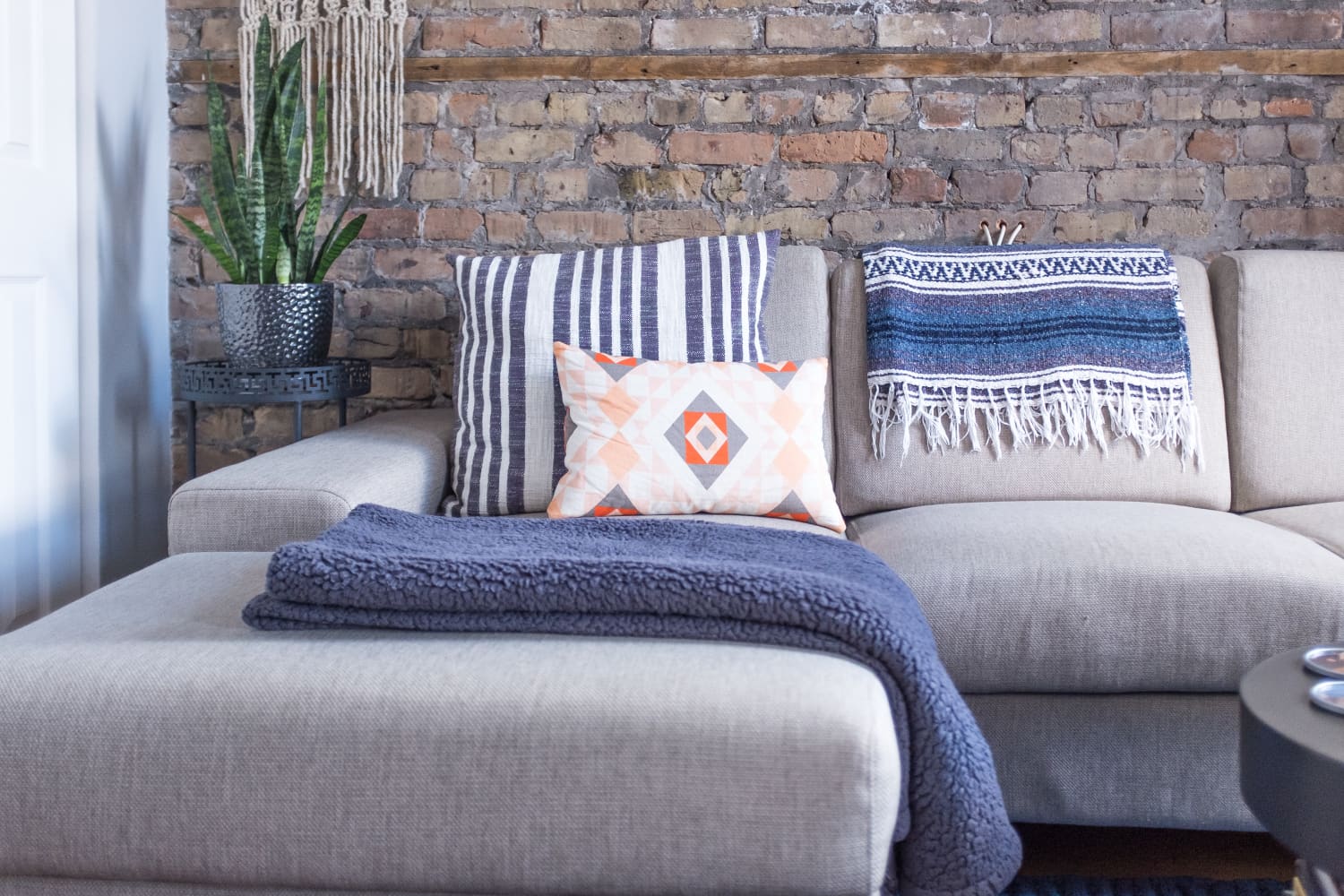 It's our last day together and I'm having some feelings about that. Of course, deep cleaning isn't a one-time thing that you can just check off your list and be done with forever. But I wanted to finish with an assignment that will feel like a real reward for all of your hard work. And so, our final task, for Day 10 of the Spring Cleaning Cure, is something that is both a lighter lift and a deeper reward than our previous endeavors. I'm talking about cleaning your sofa.
Allow me a brief moment to talk about my sofa. When my parents bought this sofa in 1978, it was a big splurge for them. Nearly 44 years later, it is not just a fixture in my home (i.e. where I work, read, watch television, cuddle my cats, and more), it sets the tone for everything else. If you saw it, you would understand: The pattern is not quiet.
Even if your sofa is not like an M.C. Escher print, I'm going to guess that it is an important piece of furniture. You probably spend a lot of time in its embrace, so let's love on it back.
When was the last time you really cleaned your sofa? If the answer is, Ummm? I'm here for you. Let's get started!
Vacuum the sofa and cushions. Give the sofa a quick vacuum (I like the angled attachment for the crevices and the short, wide one for the couch itself), then vacuum each cushion.
Put blankets and throws back. Once you've vacuumed, put your blankets and throw pillows back into place, giving each pillow a quick fluff.
When you're done, settle into your new, clean, and comfy sofa and think about all that you've accomplished in the last 10 days. Whether you choose to end your spring cleaning efforts here or keep going, you can feel satisfied that you've made your home a littler cleaner and a little happier.
More ways to participate in the Spring Cleaning Cure: