American designer Bill Curry designed the Obello Lamp in 1971, the same year he passed away. The single glass mushroom-shaped form was still nameless, with evidence of the atomic age, space race, and pop culture of 1970s Los Angeles in its design. Fifty-one years later, endorsed by Curry's family, GUBI is producing the Obello Lamp for the first time – and it's portable.
"Bill Curry revolutionized lighting design in the 1960s and '70s, but he didn't become the global household name that he could have been. GUBI is committed to introducing his work to today's audiences and securing his rightful place in the history of lighting design," says Chief Marketing Officer of GUBI, Marie Kristine Schmidt.
Obello, with its frosted, mouth-blown glass shade (a challenge thanks to its shape) and dimmable LED light, can be easily moved between the indoors and outdoors. Create an outdoor room as the sun sets with the design that's also a nod to old petroleum lanterns. The dimmer allows you to adjust the glow using two LEDs – a brighter bulb that faces upwards and a second dimmer bulb facing downward. The dual-output also provides even light distribution from all angles. Charging in 4.5 hours, it can provide up to 40 hours of illumination. And while Obello should be stored and charged indoors, it's splash-proof and can withstand a rain shower.
Julie Silliman, Curry family member says: "It is wonderful to see the Obello Lamp finally go into production – and I know Bill would have loved this new portable version. He was such a pioneer in lighting design that it is only fitting for his designs to keep evolving to reflect contemporary uses."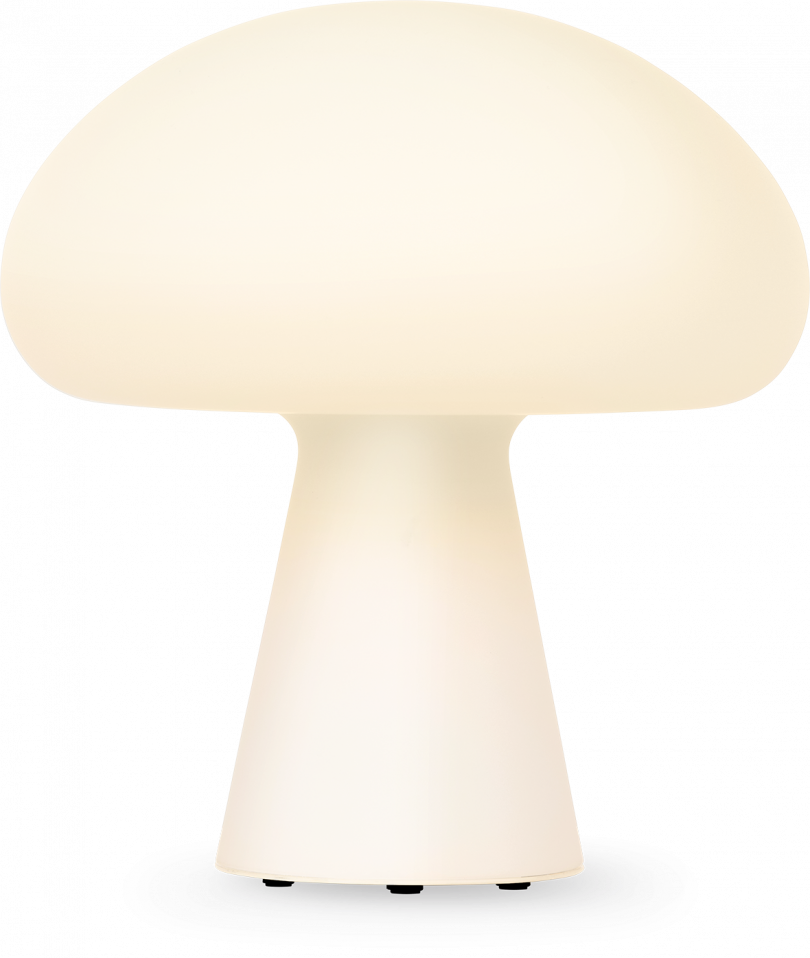 To learn more about the Obello Lamp, visit gubi.com.