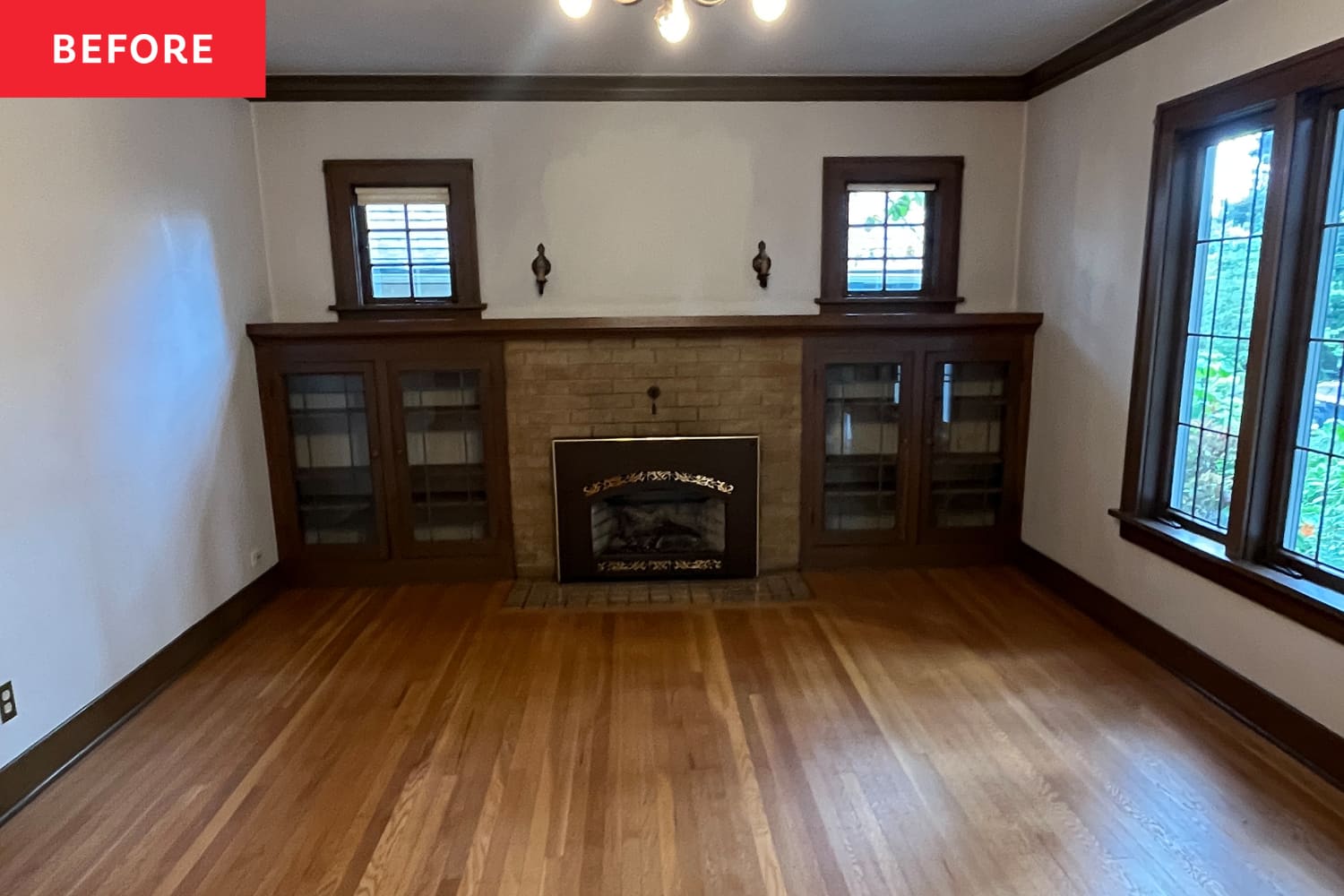 We independently select these products—if you buy from one of our links, we may earn a commission. All prices were accurate at the time of publishing.
There aren't many kinds of houses that are cuter than an early 20th-century Craftsman. These charmers are straight out of a fairytale with storybook details, darling little windows, and perfect gables. There's just one thing to highlight in that description: little windows.
That was the case in this 1930s Craftsman in Portland, Oregon, listed by Meagan Stein with Inhabit Real Estate. Proximity to the Alberta Arts District is a favorite of those looking for a home in an eclectic and bustling area of Portland, yet this house feels as if it's hidden in its own enchanted forest. Surrounded by towering trees, the setting is positively magical — but the shade from those trees (combined with the home's little diamond-shaped windows) means there's a lack of light inside.
Sarah Reed, co-owner of Arbor and Co., a design studio specializing in residential home staging, interior decorating, and remodel design, found a way to bring in the light without taking away from the historic details and charm that make this home unique.
The parlor in this three-bed, two-bath, 2,480-square-foot house was full of striking original details, from clerestory windows above the built-ins to warm wood trim throughout. There was no shortage of moments to show off, but Reed wanted to do so in a way that felt welcoming and inviting.
Before Reed came in to stage, the seller, who grew up in the home, put a fresh coat of white paint on the walls. She kept all of the original trim in its dark wood stain, which popped even more against the walls.
"I always do a walkthrough when the home is vacant to assess what's needed for the styling and gauge the space size," explains Reed. "Then I go back into my inventory and pull what I think would fit best with the size and style of the home."
In living rooms, Reed often styles the layout to give it an open feel. She wants guests to come in for an open house and feel welcomed into the space. However, that doesn't always translate to real life and how someone might live. "I want it to feel inviting," Reed says. "For example, in this space, I wouldn't have faced the couch to the fireplace for staging, but in reality if someone lived there, I'm sure they would."
Instead, she chose the biggest wall for the couch, which was a long West Elm sofa that fit perfectly. The sofa faces out towards the room, so when a seller walks in the front door, they're greeted by an open seat. The two chairs help create a conversation space that helps a potential buyer envision themselves entertaining friends and loved ones in the warmth and light of the space.
Reed takes care not to go too small on the rug, which is a mistake many people, including stagers, often make. "Rug size always depends on room size. For this one, I did an 8'x10' because the room was larger," notes Reed. This size is big enough that both the sofa and chairs are each able to sit comfortably with their front legs on the rug. Between the light gray on the sofa, the white on the two accent chairs, the white and gray cozy rug, and the chunky light neutral textiles, the entire space is kept feeling light and airy.
The result is a cozy and bright parlor in a house that doesn't naturally have abundant light due to its placement and style. By choosing the right layout, decor, and textiles, Reed was able to create an inviting home, which is already pending after just over a week on the market.