This Post May Contain Affiliate Links. Please Read Our Disclosure Policy here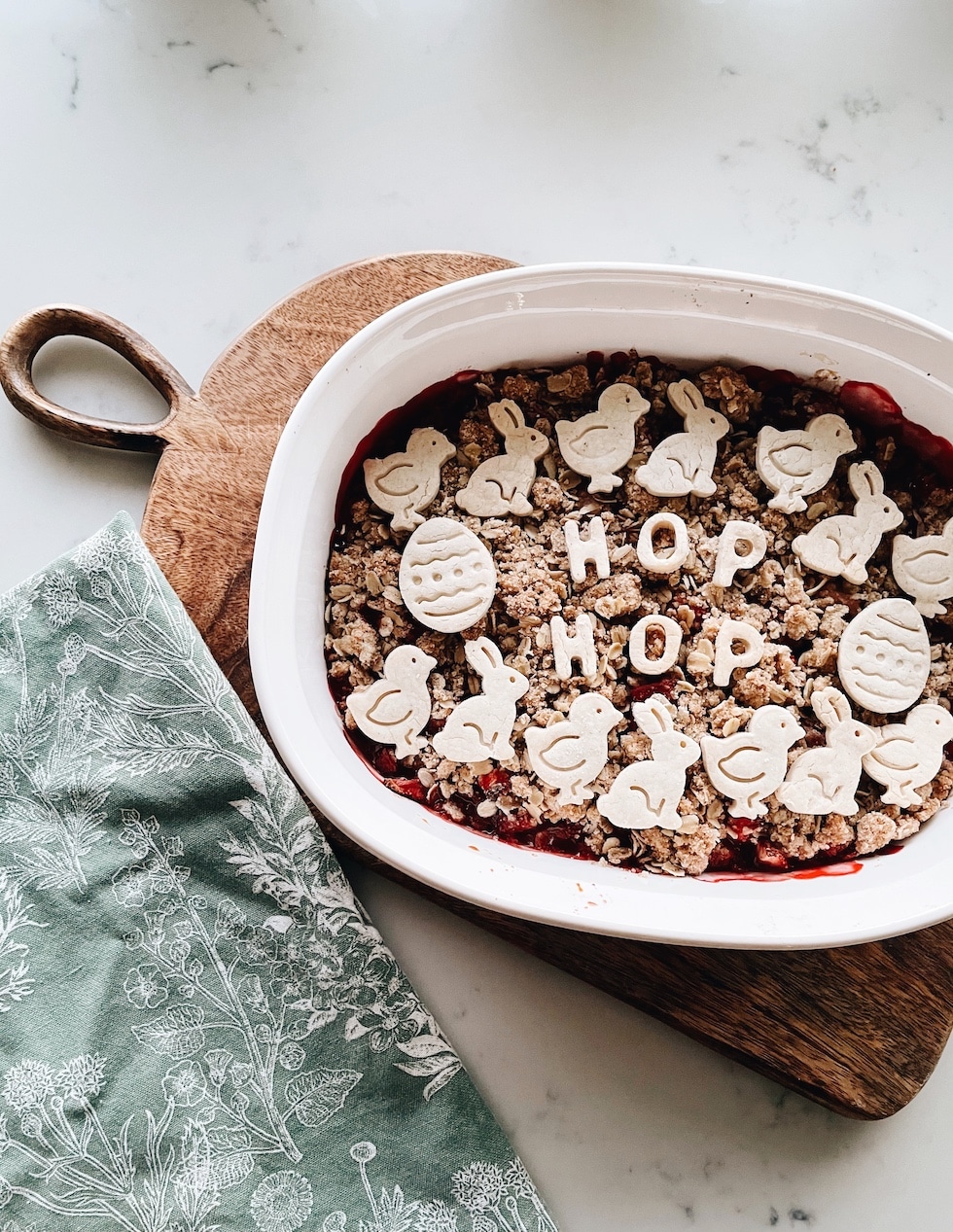 Hi friends, it's Courtney (Melissa's daughter) here! Something I really enjoy doing throughout the year is making different seasonal pies. It's such a nice way to start out a new season, celebrate a special occasion, or just because! The very first pie I ever made was this one for Thanksgiving with fall leaves. The whole family loved it so I continued making a new pie for each holiday or family gathering! I find the process of pie baking relaxing, and it's fun for me to be creative with new designs.
Last Easter instead of a pie, I decided to mix things up and made a crisp instead, but still used pie crust shapes to add a fun design! The crisp would have been tasty on its own, but the added crust shapes made it extra delicious (and festive for Easter!).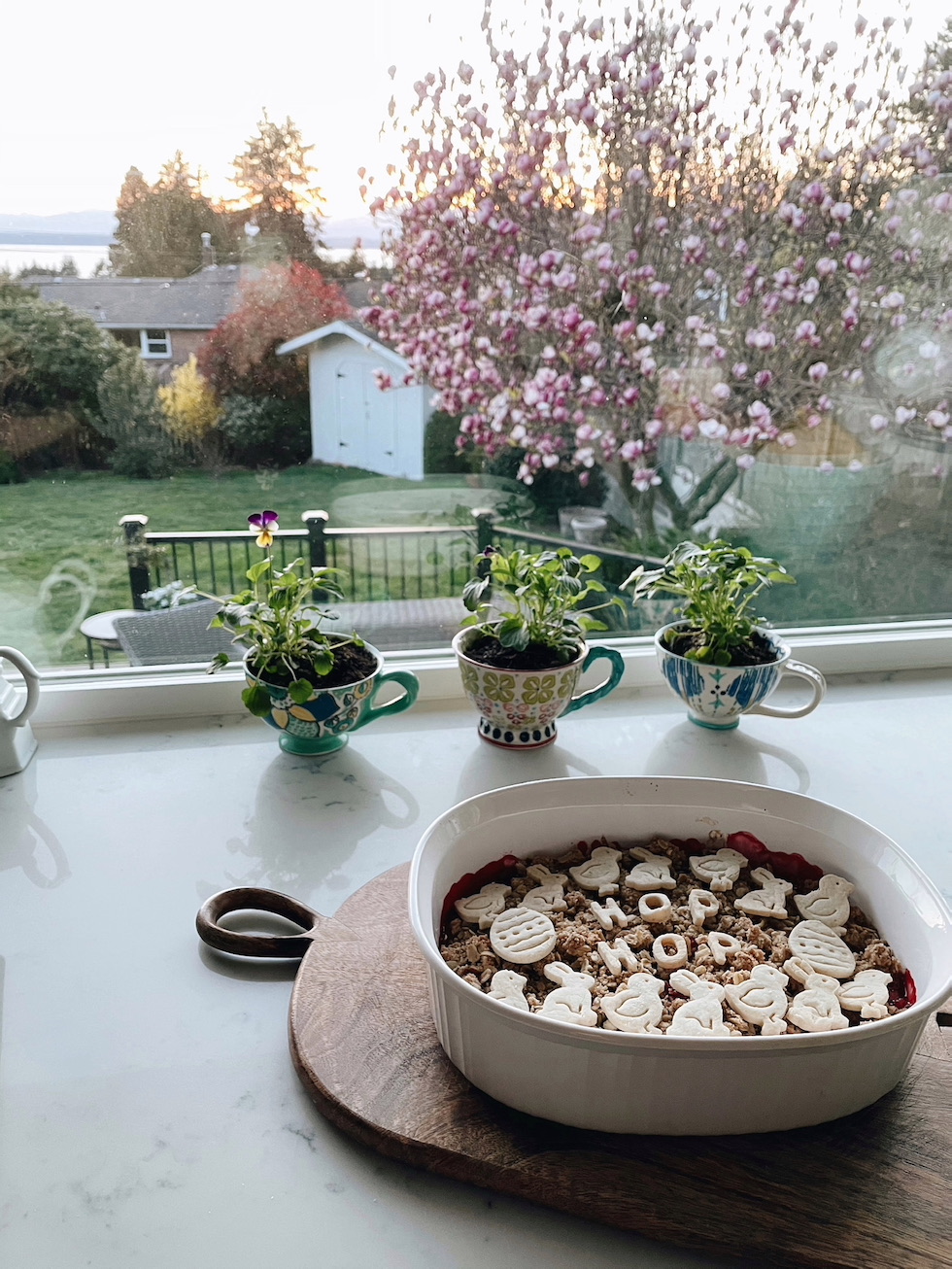 PS…you will see some of my pie designs and tips in our new book A Lovely Life! 🙂
FREE seasonal planner and botanical art prints with your pre-order of our new book, A Lovely Life!
Pre-order A Lovely Life anywhere books are sold before May 5th, and you'll get instant access to FREE beautiful botanical art prints and a free seasonal planning guide!
---
---
Want more Easter inspiration?
Click HERE for adorable Easter decor, gifts, and mood boards!
Related Posts:
Pie design inspiration + a live video replay from me and my mom with tips and fave pie making supplies
5 Sweet Gluten-Free Recipes We Love to Make (Easter Ideas!)
More Gluten-Free Recipes on The Inspired Room
Easter Pie Making in the Kitchen (My 2020 Easter pie)