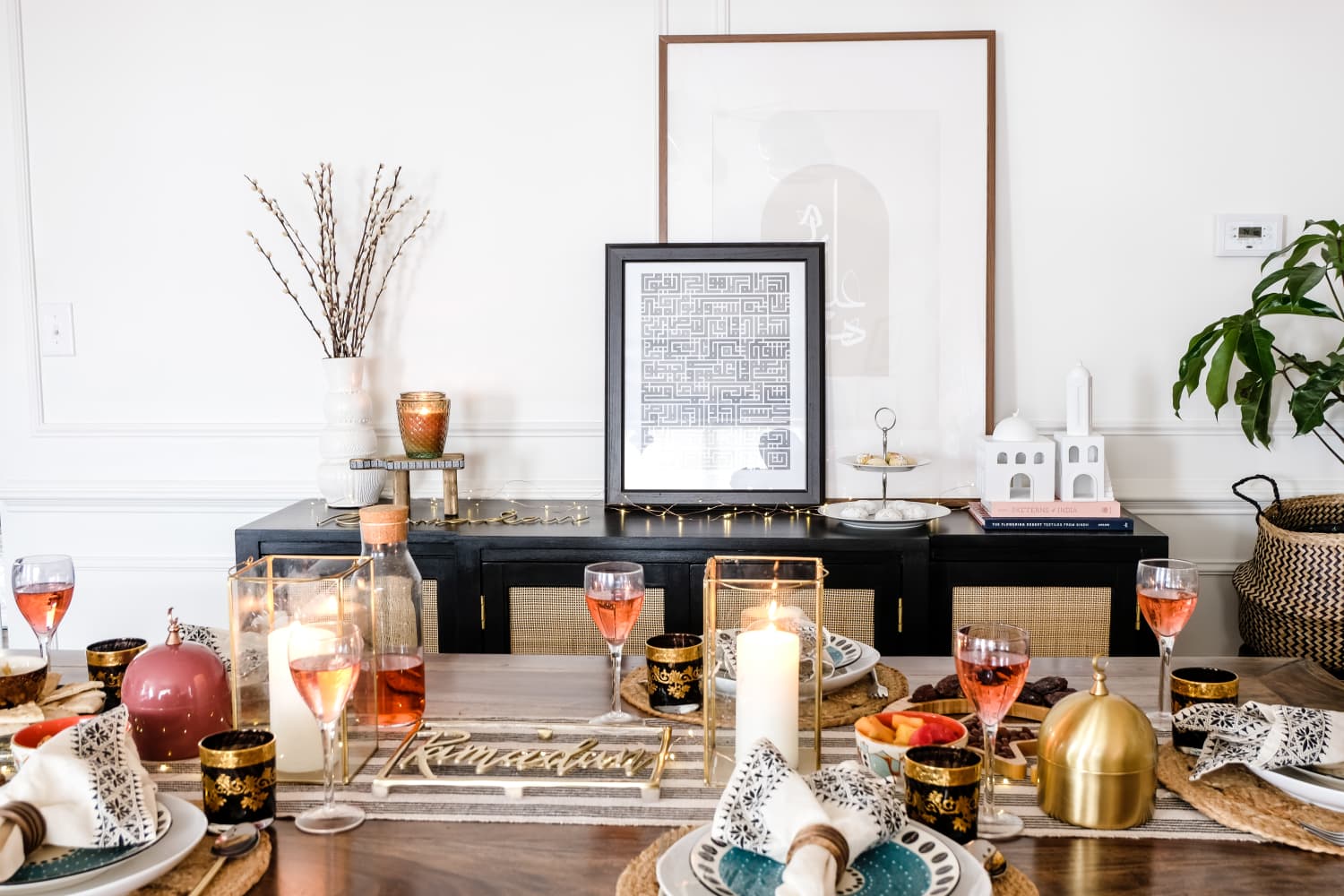 Ramadan, the ninth month of the Islamic calendar, starts this year on April 2. While Muslims the world over are fasting from sunrise to sunset, Iftar acts as the main meal each day where family and community come together after prayers for a feast. (Suhoor is a hearty meal that happens before dawn that will help fuel fasters throughout the day.)
To mark the holy month, Ayesha Anwar, the creative behind the blog Plays on Patterns created a beautiful tablescape to celebrate Ramadan.
"In Ramadan, Muslims take part in added worship, reflection, building community, working on their character, and charity," Anwar says in the video below.
"With two kids, we love to decorate designated spaces where we spend lots of time in, with decor that reminds us of our faith and culture," she adds. "These include things like moons and stars, mosque domes, and lots of twinkling lights."
"Our favorite time to come together is during the breaking of the fast meal called Iftar," she says. "During this time we reflect and count our blessings and break our fast with dates and water."
"The end of Ramadan is marked by a holiday called Eid," Anwar shares.
Anwar ends the video by "wishing all my Muslim family a Ramadan Mubarak," which translates to a blessed Ramadan.